SEO Interview: Michael Martinez
Ultimo aggiornamento 28 Maggio 2017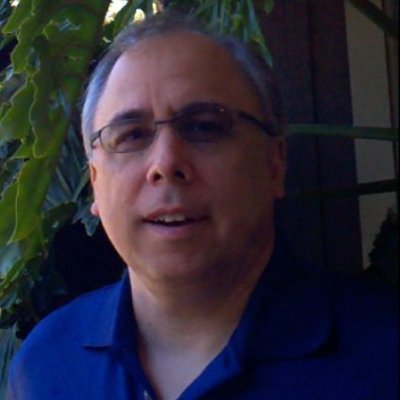 Here is the interview withMichael Martinez in the original language, for friends overseas and for anyone who wants to capture the nuances in the answers of this great SEO.
1)

What year did you start and especially why? (you can still stop)
I became interested in search engine optimization in August 1998. I had been building and promoting Websites since August 1996 and had topped out on all the other ways of building traffic up to that point. I was pretty successful at bringing in visitors but I kept reading about similar sites receiving thousands more visitors per month.
So I began looking into search engine marketing and found a forum and newsletter that shared tips and ideas submitted by readers.
2)

How did you learn to do SEO?
I didn't realize it at first but I had already learned some of the technical lessons because I was using HTTP-Analyze and other metrics to measure traffic. I also had a virtual server account and gradually learned to code HTML, Javascript, Perl, .htaccess files, and more. I also learned how to use the network monitoring tools.
For on-page SEO I was completely lost for a couple of months. At the time most Websites were using doorway pages but I had no idea of what they looked like or how you coded them. The search engine forums community forbade sharing of detailed information on tactics that violated search engine guidelines, but they tolerated a lot of discussion about the use of those tactics.
I finally started a thread where I asked, "How do you code a doorway page?" I realized I was asking everyone to give away their biggest secrets and to risk being banned from the forum, but a friendly spammer finally took a risk and explained the process to me. It was incredibly simple and when I tried it my search referral traffic began taking off.
But I didn't want to rely on doorway pages for traffic. I felt they were kind of a cheat. So I began experimenting with adding real content to the doorways and found that it was very simple and easy to create Content Rich Doorway pages.
In 1999 a lot of people were struggling with Inktomi, which was then the most important search engine. Inktomi used a dual indexing scheme, where only pages from the smaller indexed were included in their search results. After following some discussions where people talked about how they submitted links that were indexed in one search to other search engines I built some hallway (crawl) pages on several domains and submitted them to Inktomi.
Within a month my Inktomi listings stabilized and my traffic from Inktomi began to soar. After I shared the results of this experiment with other people the first link farms were developed. I took the hallway page concept and revised it to create link-rich articles and resource pages that I have been using to help Websites ever since.
3)

What would you do to Matt Cutts (or whoever he) if you were alone at night in a dark alley and without cameras?
We're not the best of friends but Matt and I have gotten along very well through the years.
4)

What SEO consultants have inspired you? How do you judge?
They are not all consultants but my SEO inspirations include people like Shari Thurow, Eric Ward, Ralph Tegtmeier (Fantomaster), and some old school spammers whose names I have forgotten. I'm not very impressed with the current spam kings. I have also learned a great deal from my business partner Randy Ray, who became very well known in the gambling affiliate industry.
But there have been many, many other people through the years who have taught me things, shown me insights that contributed to my knowledge, and helped me grow my skills and knowledge.
How do I judge the quality of SEOs? I look for signs of skepticism in their writings.
– They don't spend much time bashing Google.
– They don't publish or promote correlation studies.
– They don't talk about nonsense metrics like Domain Authority.
– They design good experiments, which is not easy to do in SEO.
– They question the claims that are made by others, even debunking the most popular ideas being shared by marketers.
– A good SEO has no loyalty to any blog or forum.
– A good SEO never identifies so closely with any marketing practice that he takes it as a personal insult when someone criticizes that practice.
– A good SEO never defends bad information.
No one can be perfect but most Web marketers could be much, much better than they are at sifting through the low quality information that is circulated on the most popular blogs and forums.
5)

How do you define SEO? What is really for you?
In the SEO Theory glossary I currently define SEO as: "The practice of analyzing search engine protocols, actions, resources, and guidelines for the purpose of improving Website compliance and performance in search results."
But it's really about making a Website a place that a search engine can:
__1] Easily explore
__2] Easily relate to user queries
__3] Find good reasons to recommend to its users
To me search engine optimization is what we do to improve a Website's relationship with search engines (all search engines). It's hard to define it concisely.
6)

What software do you use for SEO?
For my own sites I prefer NOT to use SEO tools. And I only do link research for clients, when they specifically want an analysis.
For audits we like to use:
__1] Bing Webmaster Tools
__2] Google Search Console
__3] Any server side data that is available
__4] Any third-party metrics package (Google Analytics is most popular)
__5] AHrefs for link research
__6] Majestic for link research
We do look at what people have been doing to get links to assess their penalties or potential for earning penalties.
On some sites we have experimented with various SEO plugins including All-In-One, Universal, and Yoast. I am not a fan of any of them.
7)

What advice would you give to a beginner?
Don't try to learn SEO first. It's better to learn how to create an interesting Website and attract people randomly to that site before you try to optimize for search. Optimization implies you are improving something, but how do you improve something when you have not yet learned how to do anything?
__1] Learn about good, user-friendly Website design.
__2] Learn about how to identify and block rogue crawlers and robots.
__3] Learn about how to build relationships (that send referral traffic) with other Websites
__4] Learn how to promote content on your site within your site
__5] Learn how to use metrics tools for performance analysis
When people become comfortable with these basic skills, then they can begin looking at what the SEO experts say and judge for themselves if those things are really helpful.